"Demand in the west continues to underpin investment in German real estate"
5. Nov 2019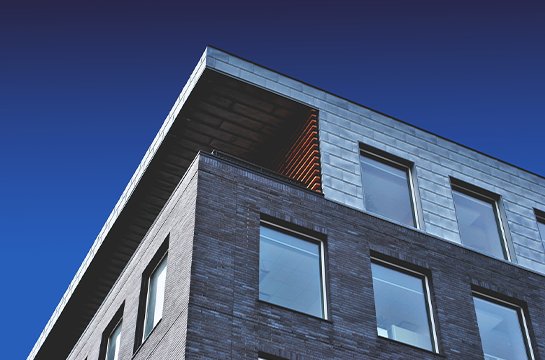 – PB3C talks to Andre Schmöller, CIO of Domicil.
German real estate has hit the headlines recently because of the so-called 'Mietendeckel'. How considerable has the impact of this and other industry regulation been?
It is important to stress that this rental cap is only coming into force in Berlin and there is a lot of uncertainty as to whether it will be in place long term given the legal challenge it will face from the federal government. However, this could take anywhere up to two years to be resolved so in the short term investors will need to accept it.
In the rest of Germany, nothing much has changed. Demand is still high in the major cities, particularly the likes of Munich, Frankfurt and Hamburg where prices are rising, albeit at a slightly slower rate than in recent years. Interest rates are still low and are not likely to rise for the next 12 to 24 months so it is still an attractive market for investors.
Regarding other forms of regulation, in my view it is not a negative thing to be moving towards an increasingly professional marketplace. It helps to define the professional standards more clearly and will bring greater transparency to real estate transactions in Germany.
How can the associated risks be managed?
For those already invested in Berlin there may be knock-on effects from the rental cap as yields are reduced and property prices fall slightly, although this might offer an opportunity for those looking to invest in Berlin. There is considerable uncertainty surrounding new building projects given that they are not currently included in the rental cap but may well be incorporated into it in future. That is likely to impact investment in residential development in Berlin.
We only buy existing real estate and will only purchase buildings in Berlin built after 1991. The rent for these is capped at just over 8 euros per square metre under the new rental regulations, whereas for buildings older than that it is 5-6 euros.
Are there any specific areas that you are focusing on?
Our model is to look not just at the main cities in Germany, but particularly to focus on the suburbs where demand has risen exponentially in recent years. A good example is Neu-Isenberg, a popular area within easy reach of the centre of Frankfurt. As prices in Frankfurt rise above the affordability of the average household, many more families and young professionals are considering more affordable areas that are within an easily commutable distance. That is where our focus is.
This approach requires specific knowledge of the areas bordering the main cities, hence many international investors have remained focused on more central areas. We are increasingly seeing the value of the suburbs having tracked the trend of urbanisation for many years and through our regional expertise we provide investors with opportunities outside the narrowing yields of the city centres.
Residential prices in Germany are at an all-time high and, in some cases, yields are below three percent. How can you still make money in the current market?
For investors that are taking a longer-term view of ten years or more, yields of over 2.5% in the short term will not concern them provided the value of the asset is increasing. Many institutional investors, for example, will continue to look to invest in prime areas in the major cities where they know there is a very high chance that the value of the asset will increase over the period that they are invested.
Through our focus just outside the main cities, we see the opportunity to make a higher return in a shorter time frame. Domicil's business model is to buy whole buildings in these areas and turn them into individual flats that will sell quickly. Therefore, our focus is less on the initial yield and more on buying the building at a good price per square metre. We also stick to buying and selling properties that are most in demand and will sell quickly, rather than investing in prime, expensive assets that might prove harder to sell according to uncertainty and changing market conditions.
Do you think that the demand for residential property in the major German cities will remain high in the near future?
Looking at Germany as a whole, you need to know where to invest. For example, in some parts of Eastern Germany prices are very appealing by comparison to Western Germany and particularly Berlin. However, real estate in the suburban parts of eastern Germany and even some of the cities themselves carries a much greater risk than in the west as demand is less certain.
Demand in the west, on the other hand, continues to underpin investment in German real estate. The popularity of city living is very high and continues to grow, fuelled by the general urbanisation. The residential areas surrounding the cities will become even more sought after as prices in central areas continue to rise and those moving to the cities look for more affordable places to live.