As a leading property communication agency, we have been working with well-known companies in the real estate and financial sectors for 19 years. Many of our existing clients have been with us for more than eight years.
Read what our customers say about us
Our customers come from a variety of sectors. They include investment firms and consultancies as well as property PLCs and project developers.
Martin Czaja, Speaker of the Executive Board, BEOS AG
"We have been working with the specialists from PB3C for more than a decade now. We joined forces back in 2009 to establish an asset class in the public eye that was largely unknown at the time. Terms like "BEOS" and "corporate real estate" – both individually and in combination – have since become household names among investors, brokers, and other market participants. This is partly due to the excellent communication work of PB3C, which has been instrumental in increasing the transparency and understanding of this market segment. We look forward to continuing this success story in the 2020s."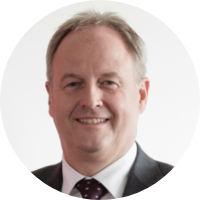 Frank Wojtalewicz, Manager, d.i.i. / Deutsche Invest Immobilien GmbH
"Since the founding of our company in the year 2006, market interest has been increasing steadily alongside the development and growth of d.i.i.. New locations and residential quarters are requiring more and more contact with local media, journals, and well-known newspapers. PB3C has been accompanying the d.i.i. group since 2012 in the areas press and public relations. Our conclusion: the decision to hand over this subject into their specialist hands, and to work closely together with such a professional partner, has been proven to be the right one over and over again, not only in our day-to-day work but also with strategic topics. After around three years of an increasingly extensive cooperation on subject such as, newsletters, internet presence, classic PR, and individually approaching customers, we are sure that PB3C will remain as a long-term partner for the d.i.i. group. We have learnt to treasure the PB3C team as reliable, pragmatic, and enriching."
Markus Reinert FRICS, CEO, IC Immobilien Gruppe
"IC Immobilien Gruppe is one of the largest full-service providers for commercial real estate in Germany. We offer a comprehensive range of services including property and asset management, project control, centre management, leasing, investment and fund management. In order to ideally position our group in the market, we sought expert advice. And we found it, in PB3C. To us, PB3C has always been more than just a source of advice on communications: A reliable, long-term partner. That's why we have been working with PB3C for several years. With PB3C, the strength of the consultation stems from in-depth market knowledge and an excellent sense for the right topics at the right time."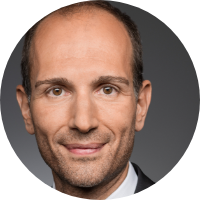 Jürgen Michael Schick, President, Immobilienverband Deutschland IVD
"The copy-editing team at PB3C has been crafting articles and contributions on real estate topics for me and other representatives of IVD. They manage to convey even complicated specialised topics in a manner perfectly suited for the medium and readership in question. I really appreciate PB3C's talent for finding the right tone for whomever they are writing for – every customer will have their own style and manners of speech; identifying that, I am sure, is not always easy. Another advantage is the editors' great feel for important topics, which adds to the pleasant and successful business relationship."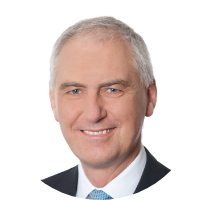 Jochen Schenk, Chairman of the Board, REAL I.S. AG
"We were searching for a consultant who would be able to implement the entire investment spectrum of Real I.S., from retail products to institutional funds, using a suitable market approach. In PB3C we have found a partner who has a superb understanding of the philosophy of a company, and can implement this through a suitable positioning strategy. Aside from this decisive empathy, PB3C also convinces through the high quality of its work, from both a formal and organisational point of view. We are convinced by the long-term advantages of working together with PB3C."
Volker Arndt, Managing Director, US Treuhand Verwaltungsgesellschaft für US-Immobilienfonds mbH
"Die US Treuhand ist ein auf US-Immobilienanlagen spezialisiertes Unternehmen und seit 1995 in Deutschland tätig. Gute Unternehmenskommunikation und die Positionierung unseres Unternehmens sind bedeutende Managementaufgaben. Hierzu arbeiten wir seit 2004 vertrauensvoll mit PB3C zusammen, insbesondere in den Bereichen Internet, Pressearbeit und Text. Für Privatanleger haben wir bisher US-Immobilieninvestitionen in Höhe von mehr als 4,5 Mrd. US-Dollar realisiert."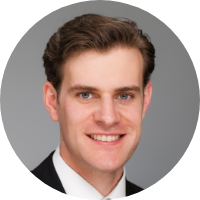 Sebastian Merkle, Head of Communication, APCOA PARKING Holdings GmbH
"The APCOA PARKING Group is the leading parking facilities manager in Europe. Over 40 years of experience, expertise gathered in 12 European countries and a multi-facetted portfolio of clients make the company truly unique. More than 30 airports have entrusted APCOA with the management of their parking facilities. When it comes to press and public relations, we work closely with the team at PB3C. The collaboration works incredibly well. PB3C's team works quickly, reliably and competently."
Dr. Konrad Jerusalem,, Managing Partner, Argentus GmbH
Argentus GmbH
"We are the leading company in Germany in the field of operating cost optimisation, and we are successfully pushing ahead with the expansion of our company. We rely on the competence of PB3C to support communication. We are more than satisfied with their efforts, as the PB3C team understands our topics and establishes valuable contacts with market participants. We also feel expertly advised in other areas such as text, PR and online."
Joachim Stumpf, Managing Director, BBE Handelsberatung GmbH
"BBE Handelsberatung is a corporate conglomerate that includes the subsidiaries IPH Retail Consultants and elaboratum, and whose 100 retail experts specialise in retail consultancy and retail real estate. We feel that our collaboration with PB3C has gotten off to a very positive and dynamic start. When we approached them, we asked them to boost awareness of our company within the real estate industry, and to strengthen our position as specialists for retail real estate. What impressed us about the expert team of PB3C was their technical grasp of real estate economy issues paired with profound positioning know-how in the media landscape. The team also wowed us with their swift and precise implementation. We are very much looking forward to our future collaborations."
Prof. Dr. Alexander v. Erdély, CEO, CBRE GmbH
"We have been working together with PB3C, in the areas of press and public relations, since the beginning of 2014. Our target was to increase the prominence of our position as the biggest real-estate service provider in the commercial sector worldwide. Utilising precise PR and positioning in the media, for example through author contributions and interviews, PB3C was successful in doing this in just a few months. We highly value its excellent network, their experience, and the successful cooperation with both our management, as well as our regional locations."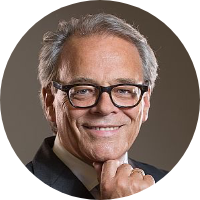 Jürgen F. Kelber, Managing Partner, Dr. Lübke & Kelber GmbH
"My successful collaboration with PB3C dates back to my time as Managing Director of alt & kelber. During this time, I got a first-hand impression of the professionalism and dedication of the entire team, which now shows the same kind of commitment in its work for Dr. Lübke & Kelber. Sometimes, results are reached during lengthy and even controversial debates – after all, these are people with a mind of their own that they put to good use for our company. However, we never lose sight of the goals and continue to expand the success of Dr. Lübke & Kelber as one of the leading German real estate service providers."
Jens Nagel, Managing Director, Hemsö GmbH
"We are one of the leading international investors in the German care home sector. In order to expand successfully, and connect with the owners of senior residences in Germany, we chose to work with PB3C. With the help of their PR, we can communicate the financial and organisational benefits of a Hemsö acquisition, while fostering a good relationship with the care homes we manage. The team at PB3C is well-structured and manages to implement our ideas flawlessly."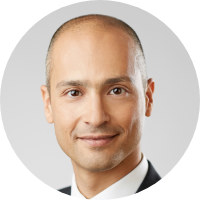 John Amram, Managing Director, HPBA GmbH
"HPBA focusses on off-market deals in the real estate sector. Whether it's online-positioning, developing studies, editorial texts, traditional public relations, or just as a sparring partner: We rely on the team at PB3C for everything regarding communications, and highly value our collaboration."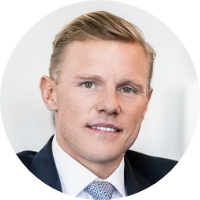 Jakob Mähren, Chairman, Mähren AG
"Quick. Professional. Superbly connected. Always driven to be even better. That is PB3C. I have highly appreciated our work together from the very first day. My contacts in each of the company's departments are professional, pleasant, and extremely competent. I am particularly impressed by their positioning ideas and concepts. Meetings, as well as press conferences, are always exceptionally well-prepared. We are completely satisfied."
Dr. Michael Held, Managing Partner, TERRAGON AG
"After careful consideration, we chose the communication business PB3C for our expansion strategy "housing for the elderly". We wanted the number one consultancy agency in our sector, even if it had its price. The first couple of conversations alone confirmed our choice; they quickly created an argumentative structure, and offered creative as well as realistic suggestions to implement it. The complete immersion in the topic is as unusual as the consequent execution of our strategies and communication targets through its excellent employees. It confirms our belief that communication is a permanent production process. The fact that even after only working with PB3C for a short time, measurable results have been produced, is highly pleasing."
Thomas Meyer, CEO, WERTGRUND Immobilien AG
"WERTGRUND Immobilien AG manages and invests in residential real estate across Germany. PB3C provides us with the professional public relations services we need to reach institutional and private investors for our public and special-purpose real estate funds. We are extremely satisfied with the results and the regularity with which we appear in the national press and local media. The team at PB3C constantly generates the new ideas we need to position ourselves in the market."