Residential Investments in Germany – including Berlin Residential Investment Market – September 2020
1. Sep 2020
Dear Readers,
What makes the most sense, living as a tenant or as an owner-occupier? Nowhere is this debate being conducted as heatedly as in Germany. There are a host of arguments in favour of owning your own four walls, many of which also benefit landlords. However, politicians have repeatedly pursued policies designed to prevent tenants from becoming property owners. There is welcome news, therefore, in the fact that Germany's courts are finally curtailing the regulation mania we have seen in recent years. In several expert articles we have collected the most important arguments in favour of increasing home ownership and explain how protecting tenants and increasing home ownership can go hand in hand.
As always, we hope you enjoy reading our latest newsletter,
JMS und JG
A new dimension of living: Reducing space but adding value
Dr. Michael Dinkel | Managing Director of SAVVY Group GmbH
For more than 50 years, per capita living space in Germany has known only one direction: upward growth. Whereas in 1960 each German citizen had around 20 square metres at their disposal, the average today is almost double that amount. But the 20th century is long gone, and today's challenges are different from the post-war promise of prosperity. Megatrends such as global urbanisation and the increase in single-person households inevitably raise the question: Is it possible that in 2050 people will have even more living space at their disposal?
The answer will most likely be "no". The Federal Office for Building and Regional Planning (BBSR) currently assumes that total living space in Germany will grow by around seven percent by 2030 – but primarily for owner-occupiers. In the same period, the number of households will also increase by about 500,000 – with a slight decrease in the total population. Especially in urban centres, which are already affected by a shortage of housing and building land, this can only lead to one conclusion: Medium- and long-term demand for rental housing can only be met if the supply of what we now describe as housing units with below-average living space increases significantly.
Less living space does not mean less living quality
Does that mean that over the next few decades German tenants will not be able to live as comfortably as they do today? Not necessarily. Because apart from the mere question of space, there are other factors that determine the quality of housing, such as location, public transport connections and the leisure facilities and services available in the immediate vicinity. Understandably, there is healthy demand for apartments in the vibrant neighbourhoods of major cities because they are the only locations that possess all of the quality features described above. In order to create living space that can meet the requirements of the urban population in the 21st century, there is therefore no alternative to densification, including the exploitation of previously unused space for housing construction.
So, the real challenge is: How can we create high-quality living space for as many people as possible on increasingly scarce inner-city building land? The onus is on developers and investors to come up with well-conceived architecture and clever design ideas to ensure that a reduction in living space is not accompanied by a loss of quality of life. It is well worth looking abroad for best practice examples. In the incredibly tight housing markets of global metropolises such as Sydney, Hong Kong and New York, architects and interior designers have been gathering ideas and experience for decades on how to achieve this goal. You only have to browse a little on social media to discover that a young and, above all, enthusiastic, global urban community is more than happy to live on 20 to 30 square metres – and is completely satisfied with multifunctional interior design concepts because, despite the lack of space, they still include fully equipped kitchens and bathrooms.
"Sustainable" can also mean "liveable"
With this example in mind, reduced space can also mean added value here in Germany. All the more so given the much-cited trend towards sustainability. On the minus side, smaller apartments tend to increase the energy footprint of a building, be it in construction or in energy and water consumption. On the plus side, dwellings in urban locations are socially sustainable because they are built in functioning environments with plenty of clubs and educational institutions, medical facilities and a varied range of restaurants and retail outlets. In contrast, if cities were to simply expand into the periphery according to the old pattern, all these amenities would first have to be created – something that many newly developed quarters fail to achieve.
Because these factors are decisive for a high quality of life, building in inner-city locations is also linked to the economic sustainability of a residential investment. Especially in times of urbanisation, climate change and against the background of changing household structures, it is more important than ever to develop a product that meets the requirements of the 21st century. Visionless run-of-the-mill products aiming to satisfy tomorrow's demand with yesterday's concepts will in any case be hard-pressed to find occupants.
How neighbourhood conservation districts put families at a disadvantage
Stefanie Szisch | Managing Director of VIVEST GmbH
Do neighbourhood conservation districts actually live up to their name? In many cases not – especially when young families who want to buy a home are forced out of their neighbourhoods.
Apart from the effects of corona and the ongoing debate on the rent cap, those who shape German housing policy are currently discussing another controversial issue: the widespread ban on converting rental housing into condominiums. At the beginning of the year, the Federal Ministry of Justice presented a draft bill according to which permits would be required for conversions in all areas with tight housing markets. In Berlin, conversion bans are already common practice across the city in designated neighbourhood conservation districts (NCD). However, Berlin's neighbourhood conservation districts are a good example of the undesirable consequences for local families, for example, if tenants are over-protected.
Especially in the German capital, demand for larger condominiums with four to five rooms has been growing for some time now. And this demand is primarily being driven by Berlin families who would like to stay in their own neighbourhoods but want to switch from rented accommodation to their own four walls. In the past, this desire was almost non-existent, but it is now very much in evidence – politicians are also generally encouraging this, for example by offering help-to-buy grants to families with children.
The problem is that the supply of apartments suitable for families, i.e. apartments with four to five rooms, is very limited. For years, it was one- to two-room apartments that achieved the highest square metre prices, which is why the market has long focused on them – and sellers have frequently split up larger apartments, further reducing the supply of four to five-room units.
NCDs now mean that this development cannot be reversed as existing floor plans may not be modified, including, for example, a ban on two small apartments being combined to form one large family apartment. In addition, the ban on conversion also keeps the market for condominiums in NCDs artificially small.
For the reasons mentioned above, the supply of existing, family-sized apartments in Berlin is almost non-existent – after all, anyone who has an apartment is unlikely to give it up in the current situation. Newly built apartments are also often out of the question, as they are rare due to the low level of housing construction in inner-city neighbourhoods, and are usually much more expensive.
Families in NCDs are left with two options. Either they buy an apartment in another part of the city, mainly on the outskirts or even in the surrounding area where NCDs are rare and the supply of suitable housing is greater. In such cases, the NCD, whose stated function is to protect the local population from being squeezed out, ironically leads to families being pushed out of their neighbourhoods.
Or the families reluctantly accept that they cannot buy and stay in their rented apartment – and thus remain dependent on landlords. This thwarts the efforts of politicians to promote home ownership, especially for young families, and families continue to pay rent instead of using the historically low interest rates to accumulate assets and private retirement provisions. Tenants who become property owners not only contribute to their financial independence in the long term, but also protect themselves from rising rents or even from having to give up their rented apartments if the landlord decides to use the unit for themselves.
But this is precisely the dilemma in which families with a desire to own property in NCDs face: being displaced or remaining tenants in their familiar neighbourhoods. And it is a dilemma that could be made even worse by a proposed draft law to make conversions even more difficult. At present, there is still an exception in NCDs whereby converted units may be sold exclusively to tenants for the first seven years after conversion, thereby allowing some tenants to at least buy their own apartments. However, if this draft law is enacted, this exception would probably be abolished.
Berlin residential property is resistant to infection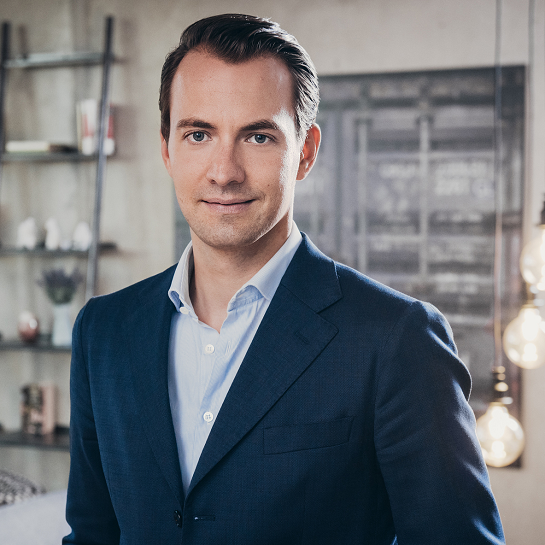 Sebastian Fischer | CEO of PRIMUS Immobilien AG
We often only notice the beauty of normality when it is no longer there. At the moment, our everyday life is characterised by insecurity and the economic impacts of the coronavirus are not yet foreseeable. This cloud of uncertainty has also enveloped the real estate markets, with the probable exception of housing. Because unlike in the retail and hotel sectors, the demand for living space has remained fairly constant. After all, people will always need a place to live. On top of that, there is still a massive supply shortage in Germany's top 5 cities. In Berlin, the experience of the first few weeks of the corona pandemic seems to have confirmed that many things will remain as they were.
The feared real estate crisis – at least in the capital – is not expected to materialise. This is because the fundamentals will not change even in the event of a general economic recession. On the one hand, there is enormous excess demand for housing, which was peaking before the corona crisis and is now proving to be a safety buffer in the current situation. The fact that this demand will not weaken in the future is supported by the investments of well-known corporations, who are creating a steady stream of well-paid jobs in Berlin over the next few years. The list is extensive: Siemensstadt is being revitalised for EUR 600 million, Tesla is building a gigafactory with a development centre in Berlin's suburbs and Google has opened a new hub in Berlin-Mitte. In addition, Amazon has rented 55,000 square metres of office space and SAP 35,000 square metres. The Berlin market has also become enormously internationalised in recent years. Because of their profitable rentability, apartments in the capital are a very sought-after investment for international buyer groups, so a contraction in demand is hardly to be expected.
On the other hand, residential real estate is considered to be particularly crisis-proof, a fact appreciated by many investors with few other options. Alternatives such as shares are set to remain highly volatile for the foreseeable future and dividends are uncertain, returns on government bonds have evaporated and gold does not generate regular cash flows. In contrast, residential real estate has an impressive track record: In the recessions of the past decades, there were only two cases where purchase prices fell, one of which saw prices dip by a mere 0.9 percent. In all other economic crises, the value of residential property has risen.
The mood among buyers is therefore unlikely to change much in the foreseeable future. Buyers who were already looking for a property before the outbreak of the virus or who are about to close the deal are sticking to their decision and calmly seeing it through. There are several reasons for this. Firstly, apartments are a highly emotional investment. Particularly among owner-occupiers, the decision to buy property is often driven by strong personal motives, be it growth in the family or a move to another city due to a change of job. However, these motives do not disappear simply because a virus has broken out. Secondly, anyone who was close to buying an apartment pre-corona is not going to be put off now. After all, buying a property always involves a lot of commitment and long-term planning.
At the same time, there have not been any noticeable declines in new business either. As we all know, personal contact is essential when buying and selling real estate. Ideally, initial talks are now being held via video conference, which is much closer to a personal meeting than a telephone call. Floor plans can also be discussed in detail online. For apartment viewings, many potential buyers appreciate being given a virtual tour of the premises or viewing a live video feed of the construction site to see a project taking shape. Our sales associates can walk around the property and highlight the features of a neighbourhood or the unit's views with the help of digital tools. These tours through the shell of the building give our clients a very clear view of the floor plan, room proportions and ceiling heights. So far, buyers have embraced these features and continue to show an appetite for residential real estate despite the imponderables. Overall, therefore, no "infection" of the Berlin residential real estate market is to be expected.
Jürgen Michael Schick | President of German Real Estate Association IVD
After the Bavarian Constitutional Court's decision to reject the petition for a referendum on a "6-year rent freeze", many people were pleased. I too was relieved when I heard the verdict. In many debates, including one with the Bavarian SPD-chairwoman Natascha Kohnen, I also argued that the rent freeze initiative is not compatible with the constitution – because the federal legislator ultimately regulates social rental law. Most landlords and housing industry associations are now following the same line of argumentation regarding the Berlin rent cap (Mieten-WoG Bln). We are therefore calling for and supporting an abstract judicial review of Berlin's rent cap. Now it depends on the decision of the Federal Constitutional Court. However, hardly anyone is expecting a ruling before the end of this year.
The question remains: Would even a judgement from the Federal Constitutional Court put an end to this regulatory nightmare? Unfortunately, not. There are two reasons why we will be stuck with this populist tussle over a rent freeze for some time to come. The left-wing/green camp is by no means willing to accept defeat when it comes to rent caps. If it is not possible in Bavaria, then the rent cap will have to be introduced on a federal level. That is what the SPD, Greens and Die Linke are demanding – and they have an ally in the German Renters' Association. As so many times in the past, they argue that this measure would give the market a breather. And that it would only be limited to five years. They have been trotting out the same old arguments ever since the lead up to the introduction of the first rent brake. Since 2015, however, this "breather" has apparently accomplished little. As a result, the rent brake has been tightened and summarily extended several times.
Highly vocal calls for a nationwide rent cap have framed the controversial topic of rents as a debate on social justice and envy and pushed housing to the top of the agenda for the 2021 federal election campaign. Such a nationwide rent cap would essentially see real-term rents frozen. Increases would still be possible, but they would be pegged to the inflation rate. Federal legislation would also undercut purely formal objections, such as those used against controversial state regulations, namely that states do not have the legislative authority to impose rent caps at all. The left-wing camp will again skilfully play up the emotional fates of individual tenants, which will be gleefully portrayed on every TV talk show, leaving no room for rational arguments.
In addition to the rent cap, a second issue is smouldering: plans have been floated to reform the so-called "rack-rent" clause against extortionate landlords. The state of Bavaria has introduced a draft bill to this effect in the Bundesrat. Unfortunately, some figures from within the housing industry have publicly support the proposed reforms, claiming they are necessary to fight disreputable landlords. In short, the subjective criteria of the offence are to be deleted from Section 5 of the German Economic Offences Act (WiStG). The reform would introduce a provision which would no longer allow landlords the honest practice of taking advantage of restricted supply. In future, all rents would be limited to exceeding the local comparative rent by less than 20 percent. The federal government remains unconvinced and believes that removing the subjective criteria would make it impossible to prosecute criminal actors and levy fines (which, by the way, are to be increased to EUR 100,000). A referral in the German Bundestag is still pending. In effect, these reforms would introduce a second rent brake. This time, however, nationwide and without an expiration date. So, the regulatory carousel continues to spin merrily. And the investors and property owners? They continue to serve as the symbolic enemy and as an easy target in the great redistribution debate.
BERLIN RESIDENTIAL INVESTMENT MARKET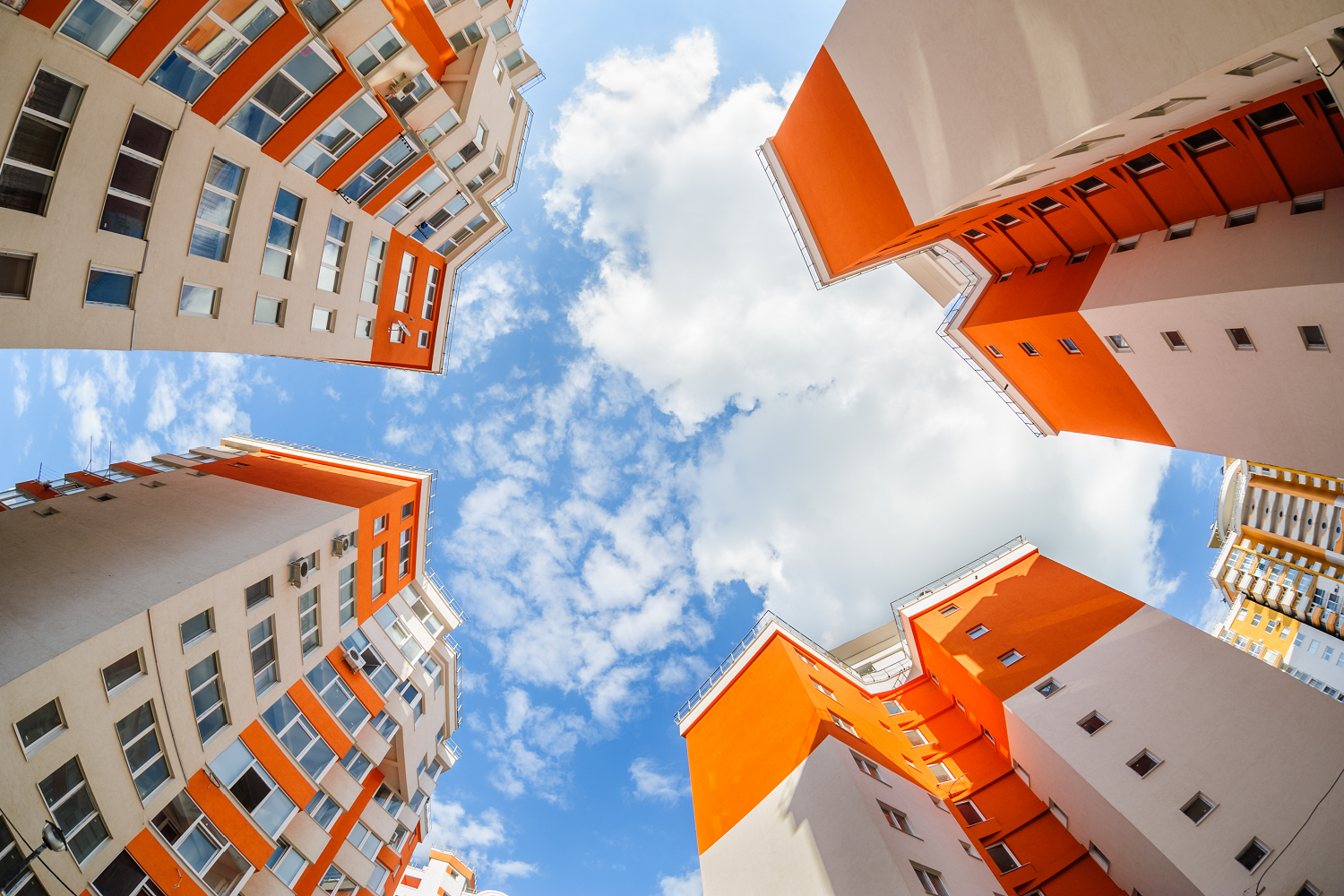 Berliners face hefty rent cap back payment
One apartment, two rents – ever since Berlin introduced a city-wide rent cap on 23 February 2020, many tenancy agreements have specified two different rents: a lower rent that complies with the rent cap and a higher rent that complies with the German Civil Code (BGB) and corresponds to the actual market rent. Should the Federal Constitutional Court overturn the Berlin rent cap, landlords would be able to retroactively claim the difference between the capped rent and the market rent from their tenants. If this happens, large numbers of Berliners face substantial back payments. According to an F+B study, the BGB rents per square metre are now on average almost twice as high as rents under the rent cap. F+B's researchers first analysed more than 3,100 apartment listings to determine the average capped rent (EUR 7.05/sqm) then the average market rent for the same listings (EUR 13.63/sqm). Thus, the researchers identified an average difference of EUR 6.58/sqm. Taking a typical 60-sqm apartment, the researchers extrapolated this figure and arrived at a combined back payment of EUR 1.2 million/month for the 3,100 listed apartments.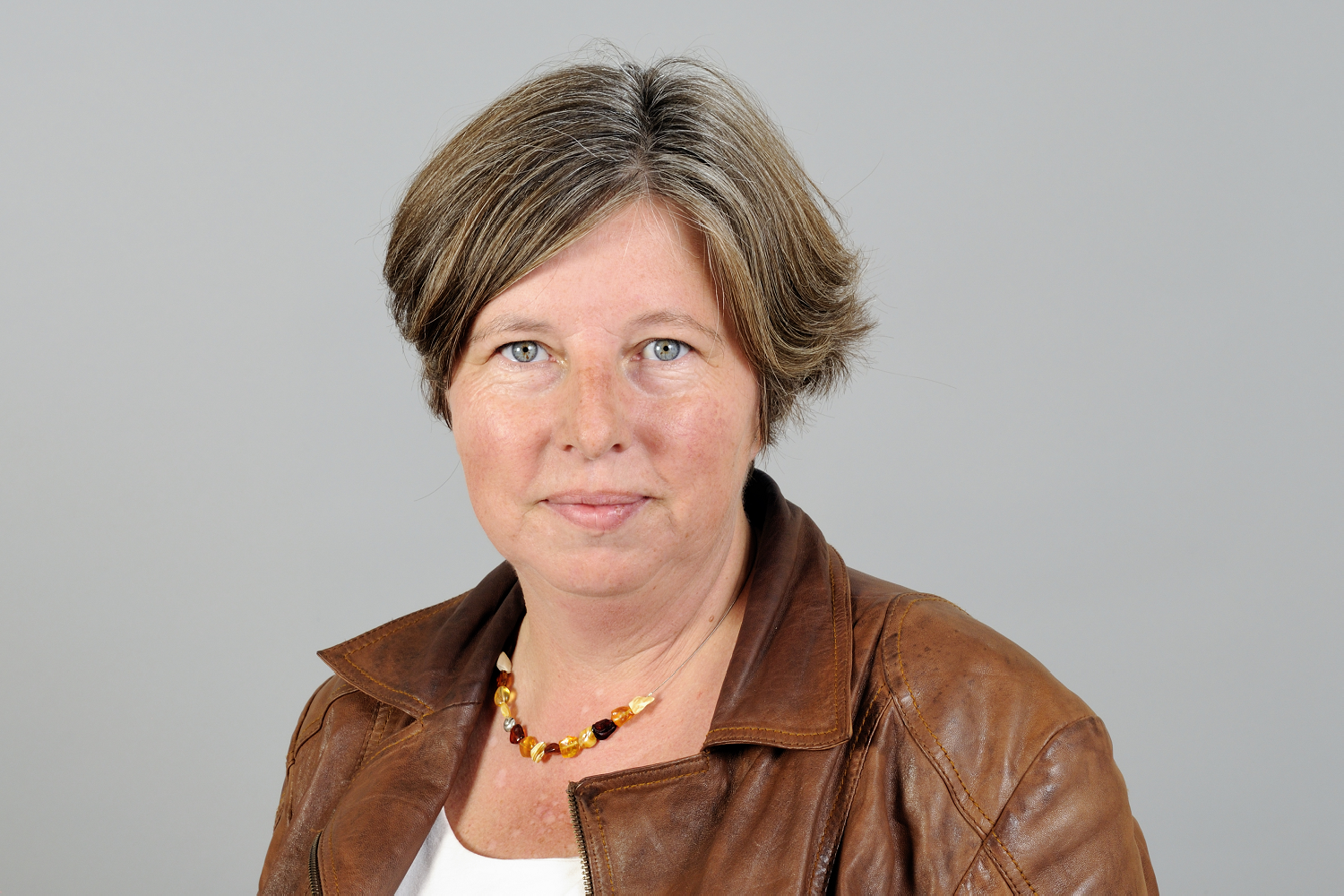 An unceremonious exit
Berlin's Construction Senator Katrin Lompscher (Die Linke) may have pushed a city-wide rent cap and government rent tables through in the face of opposition from her party's coalition partners, the SPD and the Greens, but it was her own party that deserted her when it was revealed that for years she had not always declared or paid tax on income earned from state-owned enterprises. Lompscher's errors came to light in response to a written request from one of the opposition parties in Berlin's House of Representatives. Lompscher leaves a political shambles in her wake. The Federal Constitutional Court is currently assessing the legality of Berlin's rent cap, while even municipal housing companies have been rebelling against state regulation of the rental housing market and complaining of plummeting revenues (see below). The number of building permits also fell under Lompscher's watch and the IVD has responded to her exit by calling for a "rollback of policies that prevent construction". Whether this goal has become more attainable remains questionable, but one thing is for certain: Lompscher's successor will not have an easy job solving Berlin's housing crisis.
Growing discontent among municipal housing companies
Based on unpublished forecasts, Berlin's six municipal housing companies are set to see debts soar in the period between 2015 and 2023. The debt burdens of some of the companies, such as HOWOGE,  could even almost double. As 2020 got underway, the six companies, who together own 325,400 apartments in Berlin, were forecasting a shortfall of up to EUR 300 million over the next five years. This is partly due to the negative impact of the new rent cap on rental revenues and partly due to the state government's plans for "affordable rents, housing construction and social housing provision". According to the plans, the companies will only be able to rent 25 percent of their new-build apartments to couples with annual net incomes of more than EUR 36,000. In addition, 75 percent of their new apartments will have to be rented to social housing tenants, up from 60 percent at present. To qualify for social housing, a single person needs a net income of less than EUR 16,800 per year and a two-person household less than EUR 25,200. The companies' earnings are therefore likely to continue to decline for years to come. This is a disaster for the Berlin housing market because the money is missing twice: firstly, as income for the housing companies themselves; secondly, as investment capital to construct desperately needed new housing units.
Apartment buildings and forward deals of the month
Well–maintained classic Berlin apartment building in quiet setting in Berlin-Schöneberg
This mixed-use, street-front residential and commercial building was built in 1909 and is free-standing on three sides. The property has a full basement, two stairwells and an internal elevator. The eleven rental units extend over five full floors, including the building's uppermost floor. The building is centrally situated in an extremely quiet residential street and has excellent public transport connections.
Price: EUR 4,400,000 plus 6.96% sales commission (incl. sales tax)
Lettable floor area: 1,300 sqm
Net annual rent: EUR 77,485
Information acc. to energy performance certificate: energy consumption 168.9 kWh/(m²*a), energy-efficiency class F, natural gas E, built in 1909
 (Please quote property reference number 52236 when making your enquiry)
Two attractive sub-portfolios in outstanding location in Berlin-Prenzlauer Berg:
a) condominium and b) commercial
This Wilhelminian-style apartment building was formally divided into condominiums in 1999 and comprises a street-front building, two side wings and a transverse building, all of which are accessible via a total of four staircases. This offer includes a) the residential portfolio of 16 residential units (several units are free for occupancy and can be sold directly, including some which have already been modernised), plus the large attic floor that has not yet been converted into living space, and b) four commercial units with a total of 480 square metres of rental space and very attractive rental income. The property is situated in a prime, extremely central location in the popular district of Berlin-Prenzlauer Berg. The nearest underground station is a mere one-minute walk away. The two sub-portfolios a) residential and b) commercial can be acquired together or separately.
Price: EUR 7,500,000 plus 6.96% sales commission (incl. sales tax)
Lettable floor area: 1,331 sqm
Net annual rent:  EUR 229,613
Information acc. to energy performance certificate: energy consumption 142 kWh/(m²*a), energy-efficiency class E, natural gas H, built in 1901
 (Please quote property reference number 52194 when making your enquiry)
Terraced house portfolio in a small-town community to the north of Berlin
This portfolio consists of seven terraced houses, each built on 140-sqm plots. The two-storey, six-room terraced houses accommodate living space of approximately 135 square metres. Parking spaces are located directly in front of each property. Local transport infrastructure includes a commuter rail station and a bus stop just 150 metres away. A nearby motorway junction provides direct access to the A11 and A10 motorways.
Price: EUR 1,890,000 plus 3.48% sales commission (incl. sales tax)
Lettable area: 948 sqm
Net annual rent:  EUR 70,771
Information acc. to energy performance certificate: energy consumption 113.4 kWh/(m²*a), energy-efficiency class D, local heating plant, fossil fuel, built in 1998
(Please quote property reference number 52183 when making your enquiry)